Summer festivals would not be as exciting without several months to speculate about which artists will take the stage next year. At Festileaks we always keep an eye out for rumours. In this article, we ask ourselves: who will we see at NOS Alive 2021?
2020 is forcing us to stay home, as festivals around the world are cancelled because of the coronavirus pandemic. In May, the NOS Alive organisation announced the postponement of the 2020 edition. But here at Festileaks, we like to look forward and think about when summer festivals will return. Who will headline NOS Alive 2021?
This is the list of the main rumours (in random order).
Headliners of NOS Alive 2020
We can safely assume that NOS Alive's first priority is to move its 2020 line-up to next year. Therefore, the biggest rumours are the artists who were supposed to headline this year's edition. The Strokes have already announced rescheduled shows for 2021, so they will almost certainly return. On the other hand, there is no news yet around Taylor Swift, Billie Eilish and Kendrick Lamar.
Gorillaz
Gorillaz are back! Damon Albarn and Jamie Hewlett's virtual project will perform at Primavera Sound 2021, and more shows will likely follow. The English band currently release new music every month. For the Song Machine project, Gorillaz have collaborated with acts like slowthai, Slaves, Skepta and Peter Hook. Hopefully some of these guests will also join them on stage!
Arctic Monkeys
Arctic Monkeys have been very quiet since they finished the Tranquility Base Hotel & Casino tour in 2019. However, rumours are now circulating about possible homecoming shows in Sheffield in 2021. Locals have spotted a licence notice for 4 to 6 June at Hillsborough Park. These early summer dates could very well be the start of a bigger Arctic Monkeys tour. Will NOS Alive be part of this?
Coldplay
Normally, a new Coldplay album would be followed by a tour around Europe. However, after the release of Everyday Life in November 2019, the English band announced they would only consider touring when this is possible in a climate-friendly way. On the Belgian radio, frontman Chris Martin confirmed that they expect this to take at least 18 months. A quick calculation gives us 2021 as the start of the next Coldplay tour!
Red Hot Chili Peppers
After Red Hot Chili Peppers announced the return of guitarist John Frusciante, we were all eager to see them perform. Of course, the band's 2020 shows did not go ahead, but they will now return to Europe in 2021. The Peppers have confirmed headline shows at Pinkpop and Ejekt 2021, in the Netherlands and Greece. With the renewed hype about the band, it is very possible they will add more shows to their tour. In the meantime, we can still enjoy their legendary performance at Slane Castle in Ireland.
Dua Lipa
Dua Lipa could be the hottest headliner of 2021. New album Future Nostalgia is a huge commercial hit, and also received rave reviews from the critics. Singles 'Don't Start Now', 'Physical' and 'Break My Heart' are all bangers. Although Dua was only scheduled to headline Sziget in 2020, it would surprise us if the British singer does not add more dates to this festival tour next summer.
Arcade Fire
Great news for Arcade Fire fans: Montreal's finest indie outfit are back in the studio! The band's new record will be the follow-up to 2017's Everything Now, which was followed by a large tour around the European festivals. It's easy to predict that shows will also be announced to promote the next album, so Arcade Fire are certainly possible for NOS Alive 2021.
Eminem
Eminem was a strong rumour for 2020 already. After releasing a surprise album in January, there were many reasons why we hoped a tour would follow. With the coronavirus pandemic preventing all shows this year, we will never find out if the superstar rapper meant to come back this summer. However, it is very much possible that Eminem will announce a series of festivals for 2021 instead. Will NOS Alive be one of those?
Nine Inch Nails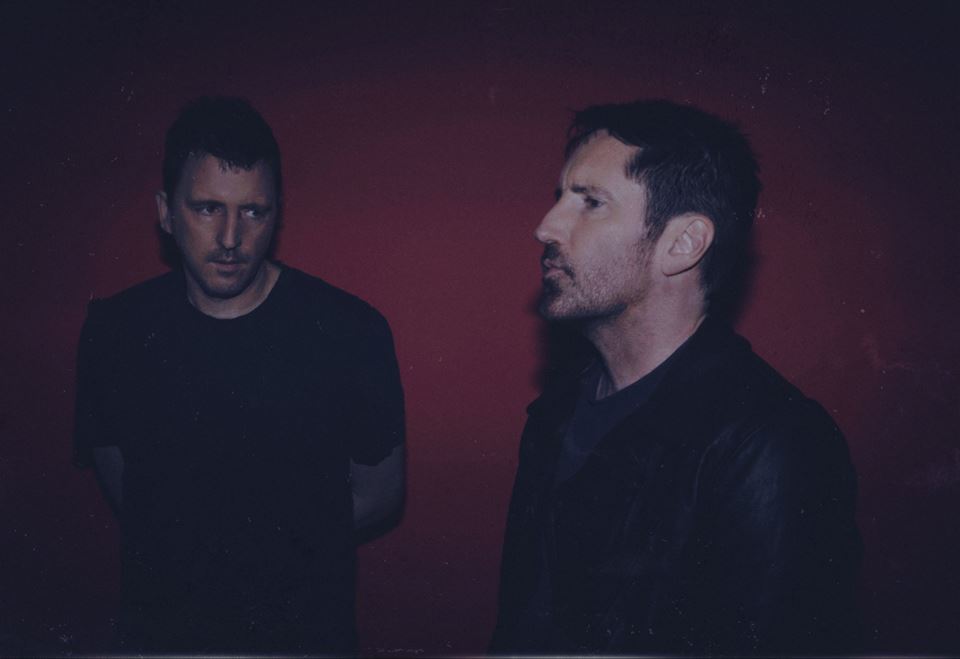 In an interview from October 2019, Primavera Sound organiser Gaby Ruiz revealed that Nine Inch Nails were booked for the 2020 edition of the festival. However, even before the global coronavirus outbreak, the American band decided to postpone their tour until 2021. Now the question remains: is this still true, and where will we see Nine Inch Nails next summer?
Muse
In a recent interview with NME, Matt Bellamy spoke about the band's future plans. The Muse frontman confirmed that they're likely to start recording a new record in 2021. Depending on the coronavirus restrictions, the English rockers will then start touring again. The question is whether this will be next summer, or the year after.
NOS Alive 2021
The thirteenth edition of NOS Alive will take place at Passeio Maritimo De Algès in Lisbon from 7 to 10 July 2021. Since 2007, the festival has welcomed the biggest musical acts and has become Portugal's premier music festival. It has now gained a global reputation as one of the very best festivals in the world.
Location: Oeiras, Lisbon, Portugal.
Dates: 7-10 July 2021.
Tickets: TBD.
For more information, visit the official website.
NOS Alive 2023
Locatie

Lissabon, Portugal
Line-up
Tickets
Dagkaarten vanaf €79. Combitickets vanaf €192. Kopen