Spain, and particularly Barcelona, is a pioneer for culture in Europe. Some months ago, a concert-test was organised and no COVID cases were reported. Now, another big event is about to take place in Barcelona. Love of Lesbian will play for 5000 people on March 27, with no social distancing. Hopefully this show will be the first of many in Europe and in the world.
To make it a safe experiment, all guests will have to provide a negative antigenic test to enter the venue. Of course, everyone will also keep their face masks during all the show. The event sold out in days. Love of Lesbian's fans will have a night to remember, after months with no concerts.
After going through a third wave of coronavirus cases, Spain takes off little by little some of their restrictions. In Madrid, for example, the curfew is in March 2021 at 23:00 until 6:00 AM. A good part of the country has their restaurants and bars opened, and there are even some small venues operating, where everyone is seated.
Why is this event different?
Until now, most of the concerts in Spain and in Europe happened with social distancing, face masks and negative test. The difference with this show is the absence of social distancing. Indeed, there will be no separation or bubbles between Love of Lesbian's fans. In addition, the place will be well ventilated and everything will be as secure as possible.
From now on, none of the events hosted in Spain was as big as the venue planned by Barcelona. Love of Lesbian will unite 5000 people in the Palau Sant Jordi, that normally can host 17.000 visitors at once. Even if some other countries like France announced test-venues, Spain is a pioneer in that kind of events.
Of course, this event created a polemic among for those who think that this kind of event is not safe. Spain reminded everyone that a test took place in December in Sala Apolo in Barcelona, where no covid cases were detected after the event. Moreover, there was no reported cases at any event in the country. A lot of efforts are made by all the organisers in Europe to create a safe place, like they did with Flamenco on Fire last summer.
This event is hosted by an initiative called "Festivales para la Cultura Segura" (festivals for safe culture). Primavera Sound participates in this initiative.
Love of Lesbian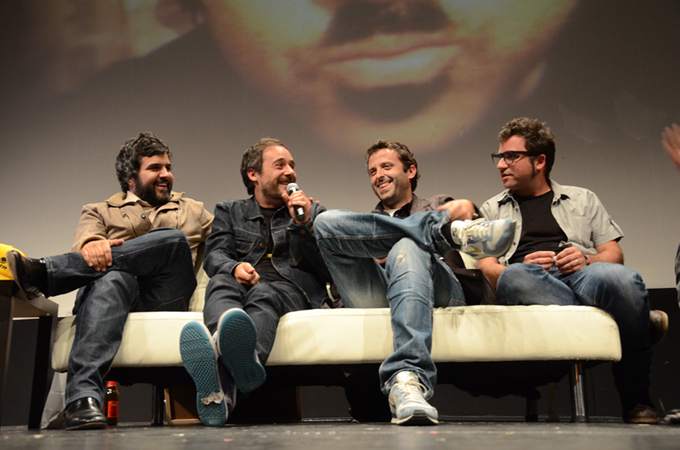 Love of Lesbian is an indie-rock band from Barcelona, Spain. Since 1997, they released nine albums that all got acclaimed by the critics. Most of their songs reach millions of views on YouTube. Today, they are known in a lot of countries around the world. Love of Lesbian generally performs at a lot of festivals in Spain, like Festival de Benicassim or Cruïlla. They even had the opportunity to play in the United States, or at events in Europe like Popkomm in Berlin. At the beginning, they tried to sing in English but now most of their tracks are exclusively in Spanish.