This post is also available in: English
Summer Well 2019 kondigt onder meer The National en The 1975 aan. De kans dat deze artiesten ook naar Lowlands of Pukkelpop komen wordt daarmee groter.
Ook Maribou State en Pale Waves staan volgende zomer op het Roemeense festival. Een overzicht van alle nieuwe namen vind je hieronder.
Volgend jaar vindt Summer Well het weekend vóór Lowlands en Pukkelpop plaats. De bekendgemaakte namen maken dus meteen kans op een plek op het affiche van deze twee festivals.
Tot nu toe komt alleen The 1975 naar België: eind juni staan ze op Rock Werchter. Voor de andere namen zijn er nog geen shows in Nederland of België bekend. Wel vergezelt The National The 1975 op Mad Cool. Ook staat Maribou State samen met The 1975 op Sziget.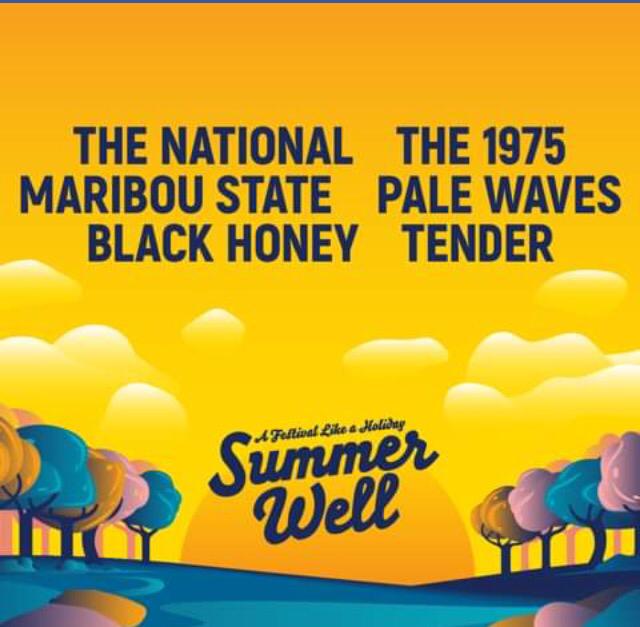 The National
De vijfkoppige band The National werd in 1999 opgericht in Cincinnatti, Ohio. In 2017 brachten ze alweer hun zevende studioalbum uit, Sleep Well Beast. Dit album is de opvolger van Trouble Will Find Me, dat in 2013 uitkwam. Volgende zomer bezoeken ze weer een aantal festivals. Tot nu toe staan Mad Cool en Summer Well op de agenda.
Summer Well 2019
Summer Well vindt volgend jaar plaats op zaterdag 10 en zondag 11 augustus in Buftea, Roemenië. Vorig jaar sierden onder meer Bastille, Kodaline en The Kooks het affiche. Dit jaar staan onder andere The National en The 1975 op het podium. Tickets zijn nu al in de verkoop. Meer informatie over het festival vind je op de website.