This post is also available in: English
Onder andere Prophets Of Rage is komende zomer te zien op het Duitse Wacken Open Air 2019. Dat maakt de organisatie van het festival zelf bekend via sociale media. 
De Amerikaanse band Prophets Of Rage staat volgende zomer op het grootste metal festival ter wereld. Voor de groep is dit niet de eerste festivalshow voor 2019. Eerder werd al bekend gemaakt dat de band komende zomer te bewonderen is op FM4 Frequency 2019. Ook zijn de heren te zien op 19 augustus in TivoliVredeburg.
Prophets of Rage zijn niet de enige die zijn aangekondigd. Ook Slayer en Anthrax zijn komende zomer te zien op het festival. Deze twee groepen zijn bekend gemaakt op de Wacken X-Mas Calender.
De heren van Prophets Of Rage staan samen met onder meer Sabaton, Parkway Drive en Within Temptation op de planken staan van het het Duitse festival. De drie laatste namen werden eerder al bekend gemaakt.
Prophets of Rage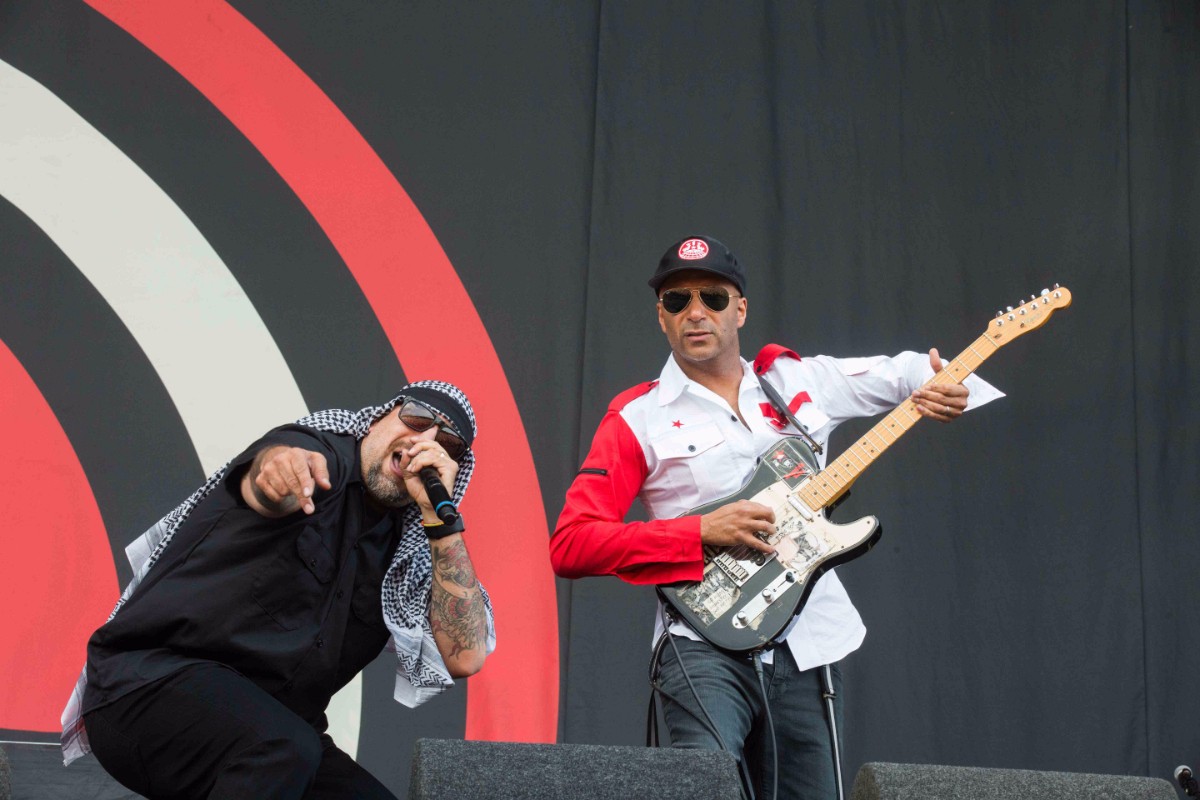 Je neemt een aantal leden van Cypress Hill, Rage Against The Machine en Public Enemy, et voilà: je hebt de supergroep Prophets Of Rage. De band startte in 2016 met de Make America Rage Again Tour. Een naam die vooral bedoeld was als grote fuck you naar Donald Trump, die destijds volop in de strijd was voor de Amerikaanse verkiezingen.
Dat is gelijk ook de grote boodschap van de optredens van Prophets Of Rage: 'Fight the power', 'unfuck the world' en 'fuck Trump'.
Wacken Open Air 2019
Wacken Open Air, kortweg W:O:A, is het grootste metalfestival van Europa. Het wordt ieder jaar gehouden in Wacken, Noord-Duitsland. De eerste editie van W:O:A werd gehouden in 1990, en de rest is geschiedenis. Dit driedaagse festival is ondertussen een groot fenomeen onder metalliefhebbers. Komend jaar viert het festival zijn 30e verjaardag van 1 tot en met 3 augustus. Onder andere Parkway Drive, Sabaton en Within Temptation geven optredens. Meer informatie over het festival is te vinden op de officiële website.