On 8 March, we celebrate the International Women's Day. Today, we pay tribute to women that act for equality at all points between men and women, and fight for their rights. We still have a long way to go. Therefore, through music, some Spanish women are providing powerful values, messages and acts to make the world a better place for every human being.
Last year in Madrid, more than 120.000 people were on the streets to defend Women Rights against machismo. This year, because of the pandemic, the fight must continue on Social Networks and on the Internet. So in Festileaks we give light to some Spanish women that fight for more equality in the country and in the world thanks to songs that inspire.
Rosalía
With two albums and one that reaches most of the charts in the world, Rosalía is one of the most famous Spanish women in the world at this moment. "El Mal Querer" gave Rosalía the opportunity to play at the biggest festivals in the world in 2019. Now, she has songs with the biggest ones, like Billie Eilish, The Weeknd, and C.Tangana, just to mention some.
Rosalía is a feminist. In the last song of the same album, called "A ningún hombre", she reminds that no man will tell her what to do, think or wear. And it is not the only song. Now she probably inspires a whole generation of people in Spain and around the world.
Zahara
These last years, Spanish woman Zahara steals all the awards at every ceremony in Spain. With seven studio albums, she is recognized by all the country. She sees herself as a very involved person in society, trying to understand it and have talks and chats about any topic she can.
In Spain, she is considered an icon of the #8M, 8 de Marzo (March 8th) with a precise slogan that she has on one of her songs: "If you are so strong, lend me your belly".
Mala Rodríguez
Mala Rodríguez is a Spanish rapper known for mixing styles, especially flamenco, creating something strong and unique. Some of her songs reached millions of views on YouTube and all around the Globe. The song 'Gitanas' shouts: "Who is here to protect us?", in years when machismo is still strong in Spain.
Most of her songs have messages that focus on women's conditions, especially for the gypsies ones. Therefore, the Spanish woman actually stays positive and thinks that things could change, and that "all men are not naturally trash".
Hinds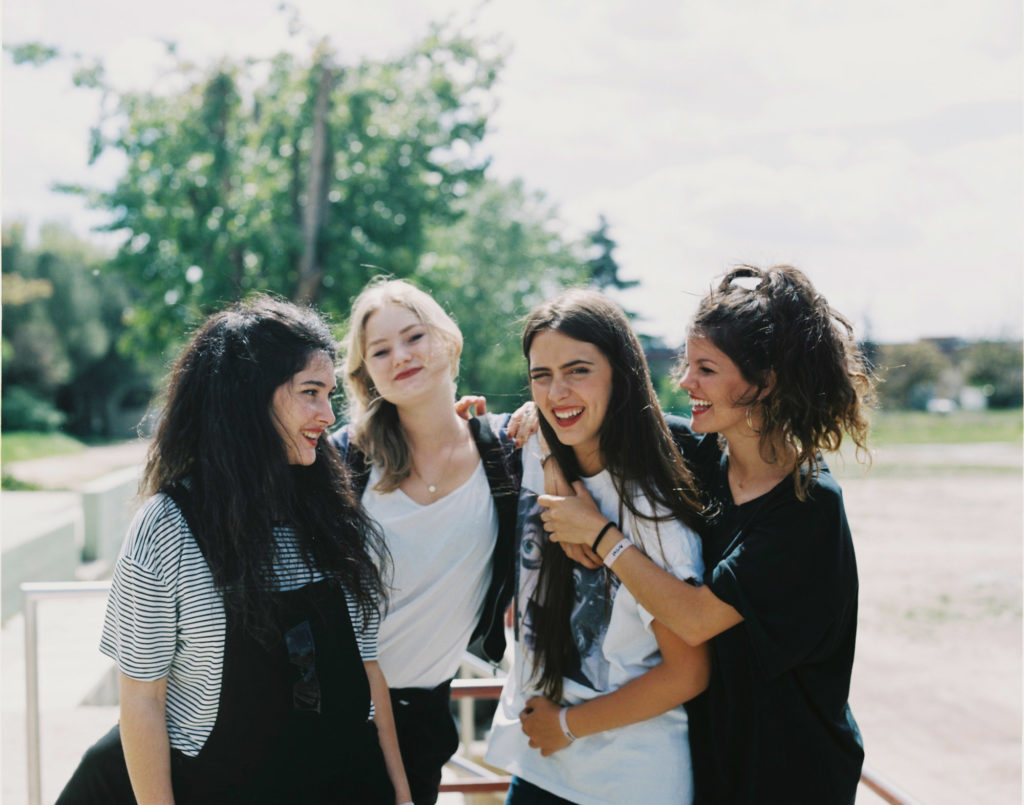 You have probably heard about Hinds along the last years. Since 2011, these Spanish women already played around the world, for example at Coachella, to bring Spanish indie rock to other audiences. Here is what you need to know about them!
Even if they does not want to put any label on their thoughts, as young girls playing rock in a man's ground, they made talk about them, on a positive way. They represents hope for a generation of young artists, and women. Cause yes, you can be a girl, you can be young, play rock music and reach international success! As they say in an interview: "is our gender a label?"
Thanks to them and to all the artists and people that fights against machismo, we can hope for a better future for women in our countries. These Spanish artists are examples of success in the music industry, principally ruled by men. But more than that, they provide messages that could really make a difference for those that are listening to them. Thanks for that!