In the past years, we have seen a lot of memorable shows at Spanish festivals. Each one for different reasons. We will not be able to forget the ones that made us dance, sing and have fun with our friends. But these 5 are the absolute best we ever saw on Spanish ground. Maybe it gives you inspiration for your Festival Acts Top 100 list?
2020 has been a rough year for everyone, but specially for those missing festivals. Also in Spain, almost every festival had to cancel due to the pandemic. To beat the festival dip, Festileaks hosts the Festival Acts Top 100 Of All Time in which you can vote on the best artists you ever saw. To inspire you, and also for nostalgic reasons, here is our list of the Top 5 Best Acts at Spanish festivals (in chronological order).
Muse at BBK Live 2015
Some people describe Muse at BBK Live in 2015 as 'irresistible'. But probably this word is not enough. What can we say about this band that has not been said before? Muse was without any doubt the star of the edition. A show that did not need much but the music and pretty impressive visuals. It is always breath-taking seeing the attendants jumping and singing along with the band. With more than 20 years behind them, Muse is the big king of rock. There are not a lot of people that have a bad memory of a Muse show.
Clean Bandit at Arenal Sound 2017
With big hits like 'Rather Be' (2014) and 'Rockababy' (2016), Clean Bandit made such a good performance at Arenal Sound in 2017. The band was confirmed for the edition before but they had to postpone it due to some new projects in mind. Clean Bandit played themselves hard to get, but finally fans got to enjoy the British band. I am sure no one regretted waiting. A pretty amazing live show with fireworks. This electronic, dance-pop music mixed with some classics definitively won our hearts that night.
Green Day at Mad Cool 2017
Green Day marked the youth of a whole generation. Therefore, it is a band that cannot be missed at a festival. As always, Green Day's show gathered a huge amount of people at Mad Cool in 2017. All their classics were played that night, and as usual a fan was able to play a song with the band. Green Day's show is always exciting and full of energy with amazing surprises on stage that everyone needs at a festival. Sadly, people remember this night because of the death of an acrobat, which happened just minutes before their show. It has been such a controversial act.
Don Diablo at Arenal Sound 2019
The DJ was the one in charge of closing the 10th edition of Arenal Sound in 2019. A bittersweet feeling for all the attendants since they knew that when Don Diablo got on the stage, the festival was coming to an end. Without any doubt, an emotional but impressive moment hard to forget. A great ending by the hand of Don Diablo. Fireworks, fire, and one of the best DJs all together is kind of a dream, even if you are not all over electronic music.
Rosalia at Primavera Sound 2019
This was a very expected show at Primavera Sound in 2019 for most of the attendants. Over the past 3 years, Rosalia has gone through the roof. She is the kind of artist that you cannot wait to see in action, and she does not disappoint. Great dancing, singing, and emotional show. She is a natural, very powerful on stage, capable of catching everyone's attention. Definitely, being at home (she is from Barcelona) made the show even more special, bringing very personal speeches.
What were your own best shows ever? Do not miss this opportunity: vote for your favorite shows now!
Festival Acts Top 100 of All Time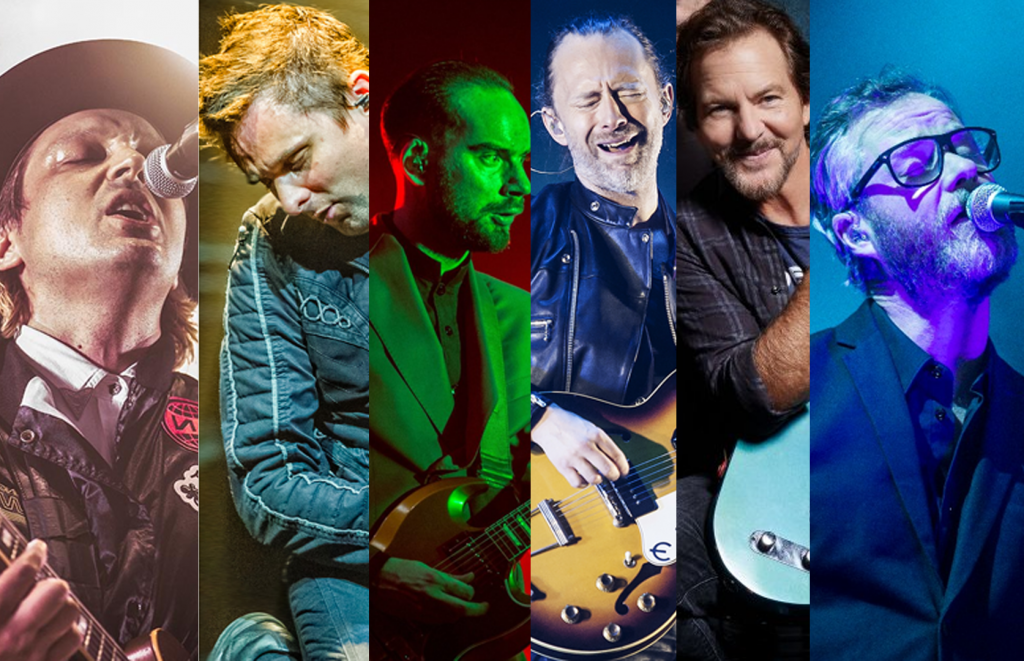 Normally, Festileaks organizes the yearly competition Festivalacts Top 100: the list with the best festival acts of the past summer. Because there was not much to enjoy in 2020, we are treating you on an extra big edition of the FAT100. Festileaks counters the festivalslump with the Festialacts Top 100 of all time.
The voting period lasted from Monday 18 untill Wednesday the 27th of January. We will announce the winner on Friday the 29th. A day later, on January 30 between 15:00 and 18:00, the whole list of the Festivalacts Top 100 will be broadcoast in a special edition on KINK Indie.
Past winners of the FAT100 are Arcade Fire (2014), Muse (2015), De Staat (2016), Radiohead (2017), Pearl Jam (2018) and The National (2019).