De stemmen zijn geteld en daarmee zijn nu de finalisten bekend. De organisatie van de European Festival Awards heeft de shortlists voor de awards van 2015 bekend gemaakt: er zijn dit jaar elf Nederlandse festivals genomineerd. In januari worden de winnaars op Eurosonic Noorderslag bekend gemaakt.

Er zijn dit jaar ruim 800.000 stemmen uitgebracht door festivalfans uit 50 verschillende landen. De Europese festivalprijzen worden in januari voor de zevende keer uitgereikt. Muziekfestivals in meer dan 35 verschillende Europese landen strijden voor awards voor Best Festival (major/medium/small/new/indoor) en Best Line-Up. Artiesten kunnen prijzen binnenslepen voor de categorieën Best Headliner, Best Newcomer en Anthem Of The Year.
De Nederlandse genomineerden zijn Mysteryland, Pinkpop, Best Kept Secret (2), Wish Outdoor, Solar Weekend, Amsterdam Woods (2), Into The Great Wide Open, Vestrock, Incubate Festival, Progpower Europe en Lowlands.
Zie hieronder de volledige shortlist met daarin verschillende festivals waar Festileaks ook aanwezig was!
Best Major European Festival
Deichbrand Festival (Duitsland)
Dour Festival (België)
Exit Festival (Servië)
Graspop Metal Meeting (België)
Mysteryland (Nederland)
Pinkpop (Nederland)
Rock Werchter (België)
Sziget Festival (Hongarije)
Tomorrowland (België)
Untold Festival (Roemenië)
Last Year's Winner: Sziget Festival (Hongarije)
Best Medium-Sized European Festival
Wish Outdoor (Nederland)
Telekom Volt Festival (Hongarije)
Solar Weekend (Nederland)
Sea Dance Festival (Montenegro)
Positivus Festival (Letland)
Open Air St. Gallen (Zwitserland)
Main Square Festival (Frankrijk)
Lovefest (Servië)
Les Ardentes (België)
Electric Castle Festival (Roemenië)
Last Year's Winner: Sea Dance Festival (Montenegro)
Best Small European Festival
Amsterdam Woods (Nederland)
B My Lake (Hongarije)
Festival Tauron Nowa Muzyka (Polen)
Happiness Festival (Duitsland)
Into The Great Wide Open (Nederland)
Jazz In The Park (Roemenië)
Mini-Rock Festival (Duitsland)
Plai (Roemenië)
Vestrock (Nederland)
Your'In Festival (België)
Last Year's Winner: Festival Tauron Nowa Muzyka (Polen)
Best New European Festival
Amsterdam Woods (Nederland)
Creamfields Ibiza (Spanje)
I Love Techno Europe (Frankrijk)
Krakow Live Festival (Polen)
Lollapalooza Berlin (Duitsland)
Parookaville (Duitsland)
Untold Festival (Roemenië)
Last Year's Winner: Down The Rabbit Hole (Nederland)
Best Indoor Festival
Hideout Festival (Kroatië)
Incubate Festival (Nederland)
Le Printemps De Bourges (Frankrijk)
Les Heures Ind (België)
Les Transardentes (België)
Lokerse Feesten (België)
Mayday (Duitsland)
[Pias Nites] (Diverse landen)
Progpower Europe (Nederland)
TIMAF (Roemenië)
Last Year's Winner: I Love Techno (België)
Best Newcomer Act
Annenmaykantereit
Hozier
Ibeyi
Jack Garratt
James Bay
Kate Tempest
Royal Blood
Run the Jewels
Wolf Alice
Years & Years
Last Year's Winner: Stromae
Best Headliner
Alt-J
Chemical Brothers
Florence & the Machine
Foo Fighters
Kendrick Lamar
Kylie Minogue
Marteria
Muse
Robbie Williams
The Prodigy
Last Year's Winner: Arctic Monkeys
Festival Anthem of the Year
Alt-J – Left Hand free
Florence + The Machine – Ship To Wreck
Hozier – Take me to Church
Major Lazor – Lean On
Pattie Smith – People got the Power
Rudimental – Never let you go
Tame Impala – Let it happen
The Prodigy – Day is my Enemy
Wanda – Amore
Years and Years – King
Last Year's Winner: Arctic Monkeys – R U Mine
Best European Festival Line-Up
Best Kept Secret (Nederland)
Glastonbury (Groot-Brittanië)
Graspop Metal Meeting (België)
La Route Du Rock (Frankrijk)
Lollapalooza Berlin (Duitsland)
Oya Festivalen (Noorwegen)
Primavera Sound Festival (Spanje)
Rock Werchter (België)
Roskilde (Denemarken)
Sziget (Hongarije)
Last Year's Winner: Glastonbury (Groot-Brittanië)
Artist's Favourite European Festival
BBK Live (Spanje)
Best Kept Secret (Nederland)
Exit Festival (Servië)
Highfield (Duitsland)
Latitude (Groot-Brittanië)
Les Viellies Charues (Frankrijk)
Lowlands (Nederland)
Pukkelpop (België)
Rock Werchter (België)
Sziget (Hongarije)
Last Year's Winner: Primavera Sound (Spanje)
Promoter Of The Year
Green Man Team (Groot-Brittanië)
Ejekt (Griekenland)
Festival Republic (Groot-Brittanië)
FKP Scorpio (Duitsland)
Hörstmann Unternehmensgruppe (Duitsland)
ICS (Duitsland)
From The Fields (Groot-Brittanië)
Live Nation (Groot-Brittanië)
Live Nation (België)
Primavera (Spanje)
Last Year's Winner: Live Nation (België)
The Green Operations Award
Leper Hardcore Fest (België)
Off Festival (Polen)
Open Air St. Gallen (Zwitserland)
Shambala (Groot-Brittanië)
Tollwood Festival (Duitsland)
Last Year's Winner: Roskilde (Denemarken)
Agent of the year
Emma Banks (CAA)
Alex Bruford (ATC Live)
Isla Angus (Earth Agency)
Jason Edwards (Coda)
Mike Greek (CAA)
Natasha Bent (United Artists)
Nick Matthews (Coda)
Rob Challice (Coda)
Solomon Parker (Coda)
Tom Schroeder (Coda)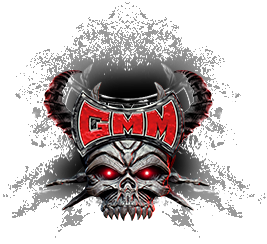 Graspop Metal Meeting 2023
Locatie

Dessel, België